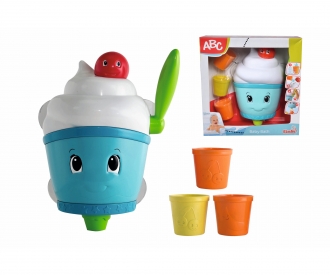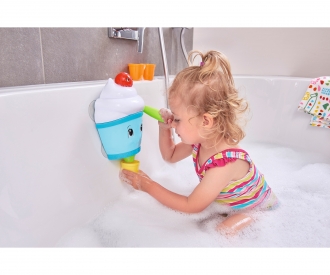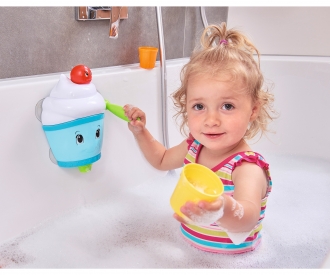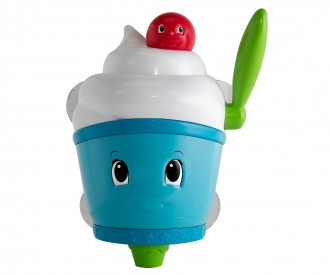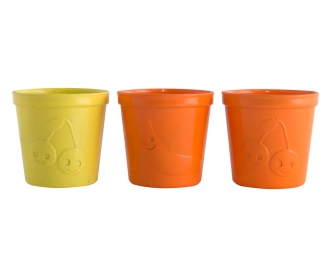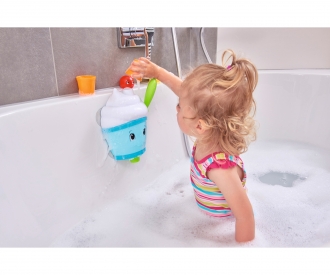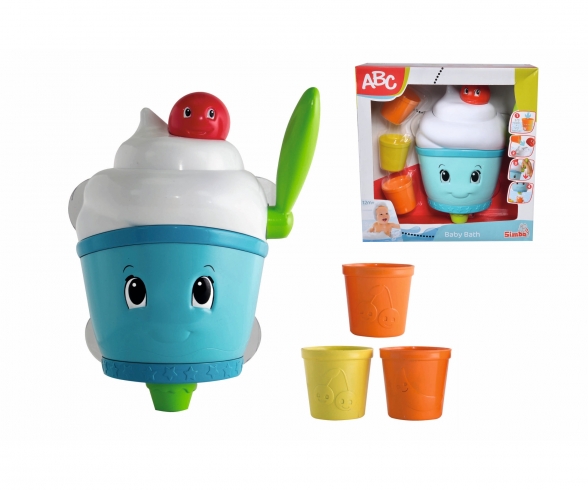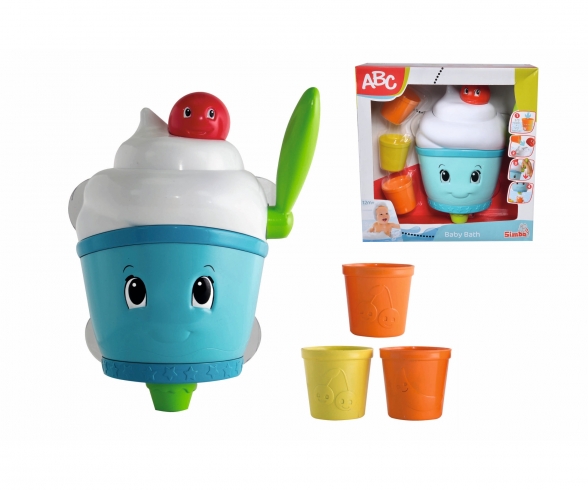 Quantity:
1
2
3
4
5
6
7
8
9
10
11
12
13
14
15
16
17
18
19
20
21
22
23
24
25
26
27
28
29
30
Delivery time 1-3 working days within Germany
Discover the world through play with ABC! ABC offers a range of age-specific products designed to stimulate the curiosity of babies and young children aged 0-36 months and support development in the first few years of your child's life. Our fun products encourage learning through play to help your little one achieve early learning objectives, discover shapes and structures and improve coordination. The ABC foam machine allows your little one to make magic foam in the bath. The 25 cm toy features a cute face and
attaches to your bathroom tiles or bathtub via suction pads. All it needs is water and a small amount of shampoo or shower gel. Simply remove the red cherry from the top of the toy and pour the foam mixture into the visible opening. To make foam, place one of the cups under the machine and pull the green lever downwards. It couldn't be easier! The cups can also be used to scoop and filter water. Designed for children aged 12 months and above.
Frequently bought together
Frequently bought together